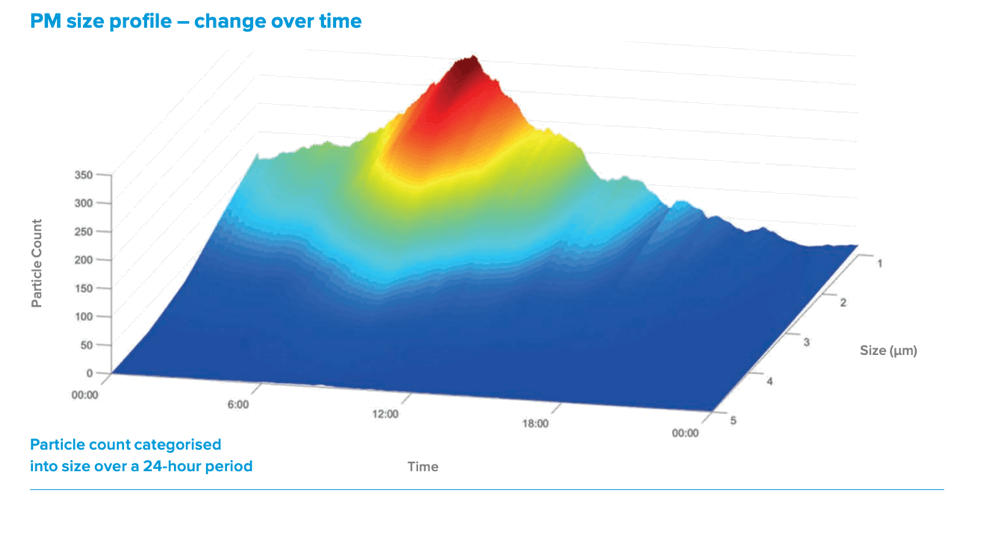 Unrivalled accuracy
A new generation of particulate monitoring
The AIR XD utilises a next-generation Optical Particle Counter (OPC) to deliver dramatically improved accuracy and repeatability of measurement over a diverse range of Particulate Matter (PM) sizes. With its advanced design, patented algorithm, dynamic flow, and multiple scatter angles, it delivers more valuable information than any other unit of its kind and now comes with full on-device configuration to give maximum flexibility and accuracy of results.
The insights gained from this rich data set provides multiple opportunities to better protect people, processes and the environment. Its robustness in the most demanding applications is second to none, continuously providing highly accurate real-time data of dust and other airborne particulates no matter how dirty or challenging the environment.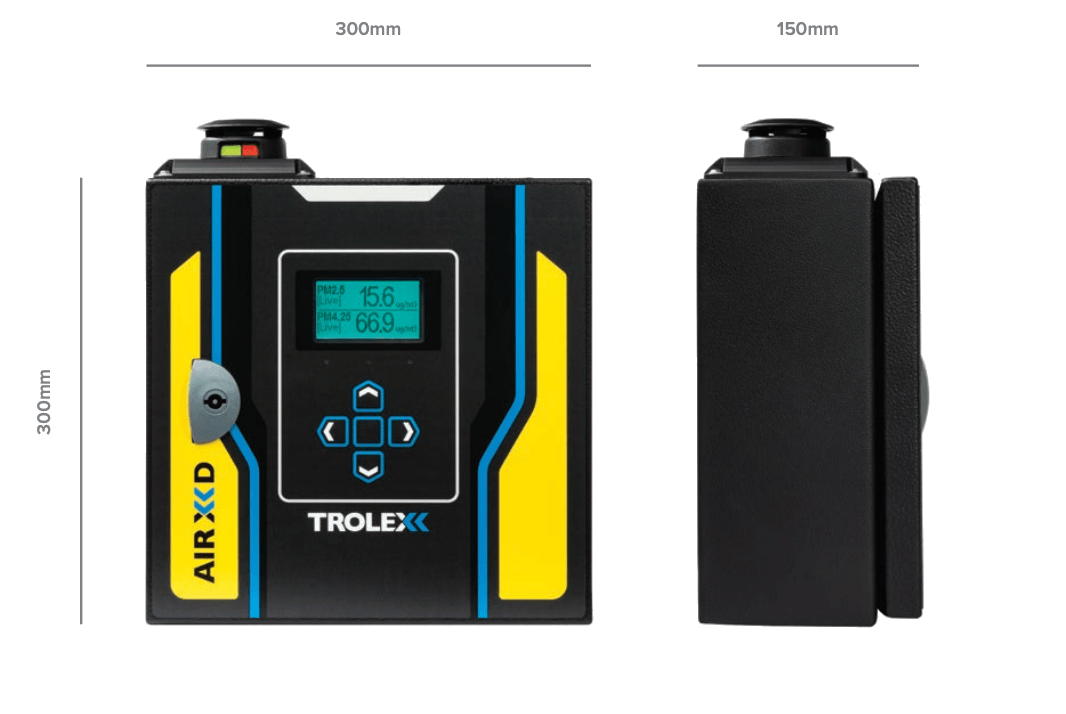 No pumps, no filters
Ultimate reliability, ultra-low maintenance
Ease of use and reliability have been improved dramatically by removing the need for pumps or filters. No longer do units require regular maintenance to guarantee accuracy of data or continuity of operation.
The AIR XD is able to run for longer in much tougher environments, giving users more confidence whilst reducing the total cost of ownership.
Enquire Now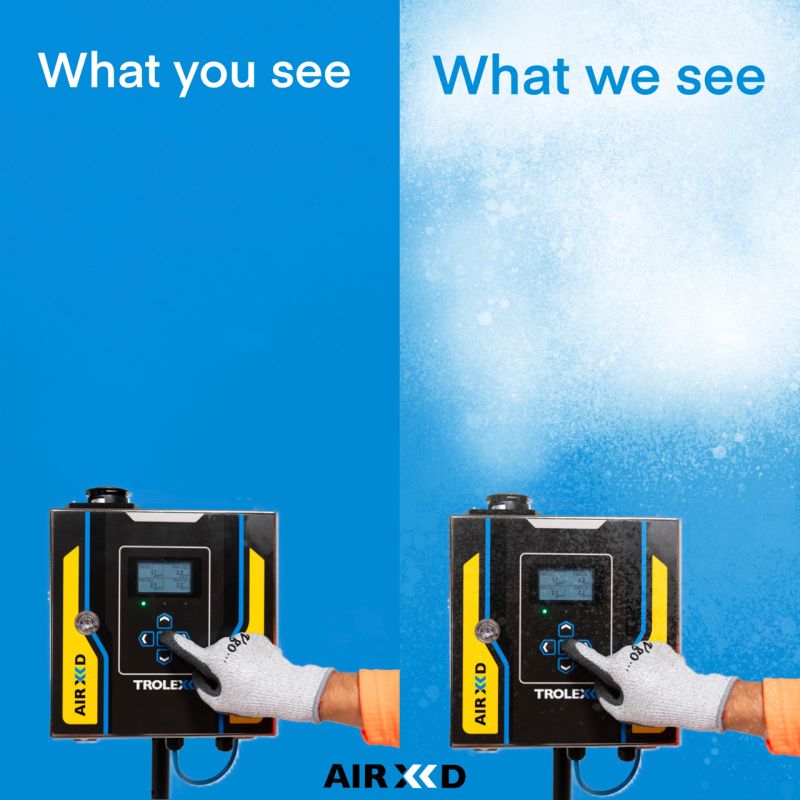 Unrivalled accuracy
Bringing lab precision to the harshest environments
By using advanced light scattering techniques combined with patented data processing algorithms, the AIR XD is able to achieve levels of accuracy (+/-5%) normally only found in high-end lab equipment. The combination of advanced technology and rugged engineering means that the AIR XD can operate continuously and accurately in even the harshest environments.
Using adaptive flow rates, the unit is able to dynamically adjust particulate calculations to ensure that the unit is not over or under-sampling. Users can now have complete confidence that they are getting accurate, reliable information to allow precise management of dust levels and worker protection.
Flexible, configurable
Focus on one PM size or all of them. You choose.
Because the AIR XD collects data on all particulates between 0.35μm and 40μm, users can easily access detailed information about any PM size. The Air XD unit allows simultaneous display of any combination of PM sizes required. Use of our application software allows detailed analysis of all measured particulates, offering advanced 3D graphing across the full size range. Easily see how the composition of your dust changes over time to ensure your workforce has optimal protection.
Enquire Now
| | |
| --- | --- |
| | 0.1 µg/m3 Up to 1500 mg/m3 |
| | 0.35 µm – 40 µm (including PM1.0, PM2.5, PM4.25, PM10, TSP) |
| | 0.8 g/ml to 8 g/ml (default: 1.65 g/ml) |
| | |
| | |
| | |
| | Dynamic (1.2 l/m nominal) |
| | |
| | |
| | Two configurable (alarm outputs) |
| | Two configurable (real-time readings) |
| | 128 x 64 dot matrix display with backlight |
| | Five navigation (membrane keypad) |
| | RS485 data output with MODBUS protocol Ethernet |
| | 100 V to 240 V ac 50/60 Hz 9 V to 30 V dc |
| | |
| | |
| | |
Constant pressure from 1 to 20 inches water
Bluetooth wireless connectivity with PC and DataTrac Pro Software
Large backlit display
Displays time, date, battery status, flow rate, sample volume, temperature, atmospheric pressure, programmed run remaining time, and elapsed run time
Easy touch screen operation and calibration
Constant flows from 20 to 500 ml/min
Accommodates typical flow rates for sorbent tubes
Constant pressure from 1 to 20 inches water