The Company
Tier 1 coal mining company with underground longwall operations in Australia
The issue?
Manual inspections put personnel at risk and infrequent or inaccessible areas mean data sets don't allow for a quick response times in their infancy.
Injuries, fatalities and business losses continually occur, commonplace to this type of environment in sites all around the world.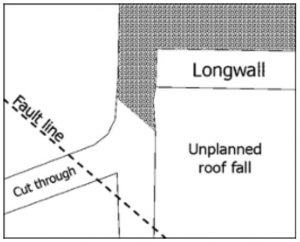 The Solution!
The Trolex|Nome RockMonitor, the real-time STRATA monitoring system, was implemented. Designed, installed and proven in many of the world's largest mines to give advance warnings prior to roof collapse. Set-up with automated alarms to give early warnings or any abnormal movement. Automated alarms are sent via email and SCADA alerts to key staff.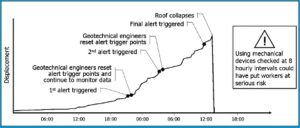 Conclusion
By implementing the RockMonitor real-time STRATA system disasters are prevented by the ability to detect issues early and all workers are evacuated from the area of risk. The management team would not have prevented this disaster without the real-time STRATA system they had continued to rely on manual inspections as before RockMonitor was implemented.