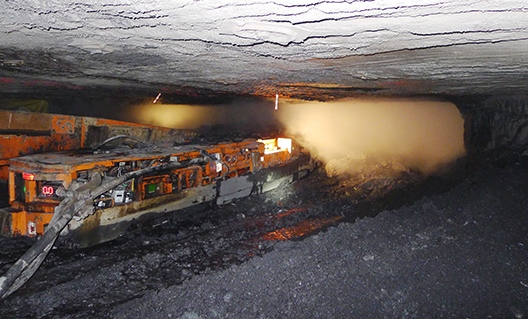 Supporting underground mining isn't about offering a few key pieces of equipment and leaving you to figure out how to integrate them into your operation. NOME is committed to providing dependable monitoring suites (Strata and Particulate), consumables and OEM technicians throughout exploration, development, operation and safety project management.
Maximizing productivity while ensuring site and environmental safety can be a challenge in underground mining. Let NOME help you address larger challenges by making safety part of the big picture. We look at every step, from underground mine strata systems, mesh, pump controllers and consumables, as part of a process. Integrating those steps empowers you to increase productivity, reduce costs and turn safety management from an expense into a strategic advantage.
Underground mining faces more pressure than ever to control resource use and environmental impact. Let NOME help you take a methodical approach to turning these systemic challenges into strategic advantages while maintaining profitability.
Contact
To find out more about our products or how we can help please contact us today.
Contact