Nome is Australia's leading partner in infrastructural projects. We've collaborated with various council and pedestrian works, providing our specialised labour solutions. With our dedication to providing our clients quality products, services and ground systems, we help them achieve the following outcomes for their production site: Growth for stakeholders, Enhancing community goals and processes, Technical innovation, Safety monitoring to ensure protection and welfare of all personnel, Environmental solutions, Financial savings, With our experience, our team of engineers, consultants and supervisors help you plan throughout your construction, consider operational hazards and increase savings. We pride ourselves on providing custom-designed solutions for your project's ground support. Most importantly, we advocate for safety culture through behavioral safety and innovation through technology. The following sectors are some of the fields in which Nome can partner with you:
Contact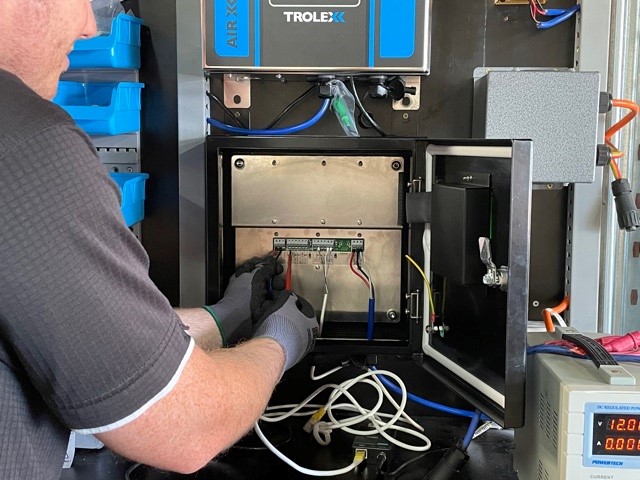 Our Sectors
Tunnelling Solutions
Our tunnelling equipment will help you collect live data and improve overall safety and process. We help you keep track of progress and solve problems with our engineered equipment and services. As Australia's most qualified partner for the execution of tunnelling works, we deliver specialist knowledge over the course of your project's life cycle. We can support you from your project development to your final delivery.
Industrial Solutions
Nome continues to prove its reputation as the leading supplier and partner for industrial developments. We prioritise worksite safety and efficiency, working together with clients and employees to implement a work safe approach in your tunnelling projects. Furthermore, we deliver site-specific industrial solutions to reduce downtime and improve output across various production sectors. This includes agriculture, gas, engineering, mining, ports, civil, rail, transport, quarries and more.
Civil Solutions
From mining, tunneling, construction to other excavation works, Nome is the leading expert in Australian civil solutions. We help you meet your turnaround while meeting constant advancements in civil technology, safety requirements and resource planning. Furthermore, we give you the ground system you need to maximise production efficiency and prioritise workplace safety.
Surface Solutions
Our OEM technicians offer their knowledge and experience when it comes to providing surface solutions for your construction. We help monitor and employ various operating and maintenance practices designed with maximum reliability and the lowest cost barrier to meet their mining requirements. Our Particulate Monitoring & Dust Suppression technology, pump controllers, mesh and consumables are not only used in Australian surface mines but are highly in demand for major government, commercial and construction projects.
Underground Mining Solutions
Nome can help you overcome underground mining challenges. As a longtime partner to the mining and mineral sector in Australia, we have developed a wide range of underground mining safety equipment suited for local and global projects. We understand what it takes to deliver custom, forward-thinking underground mining solutions to raise safety, enhance productivity and allocate resources effectively.
Why Choose Nome Services
Nome is committed to meeting your project's needs. We provide an end-to-end service across your tunnelling, industrial, civil and underground mining solutions. From cost reductions, risk management and various controls assessment, we help you reach a broad range of growth outcomes as the leading partner and supplier for various sectors. We offer infrastructure solutions that won't only meet the needs of today, but stand the test of time. It is with this mentality in mind we approach all projects under our care at Nome. Partner with us today.
To find out more about our Services or how we can help please contact us today.
Contact