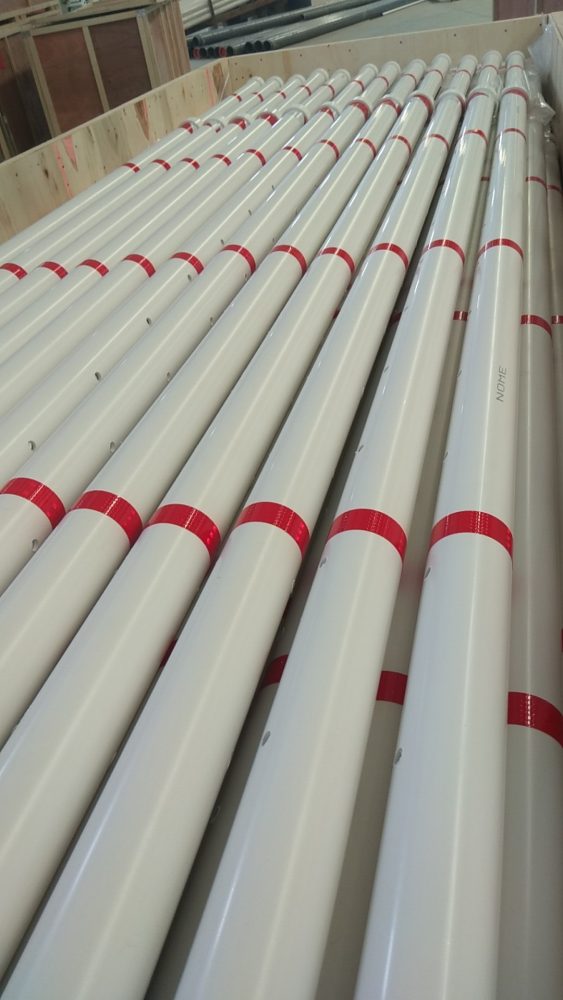 Pogo 4.8mtr & 6mtr
Industry standard 4.8mtr pogo for demarcation and ventilation brattice erection.
Supplied in crates of 250, we can also supply spare pin packs if required as they are sometimes removed and lost, having spare pins in underground spares pods can reduce usage rates of complete pogo's.
Applications:
Coal Mining
Hard Rock Mining
Tunnelling
Civil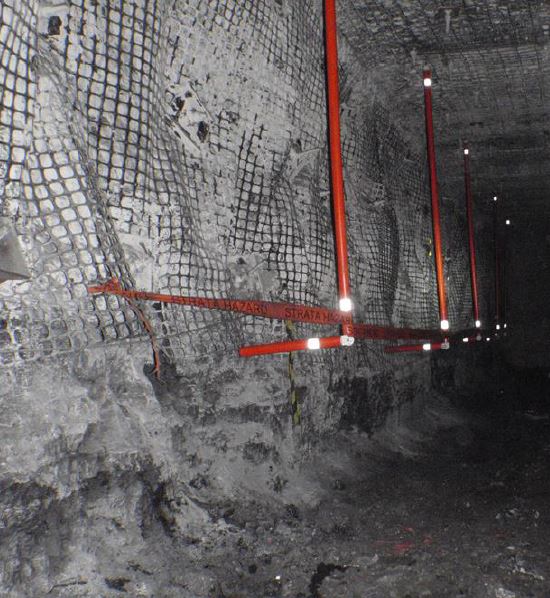 Demarcation Pogo
A variation to the standard Pogo the demarcation pogo hangs from the roof and has an adjustable bottom section that can be levered 90 degrees and comes with a chain/clip to mount to rib mesh/bolts.
This design allows vehicles like graders to pass underneath without damaging the pogo so that demarcated areas remain visible to mine workers, keeping them free from potential hazardous conditions.
Supplied 250 per crate.
Applications
Coal Mining
Hard Rock Mining
Tunneling
Civil
Enquire Now