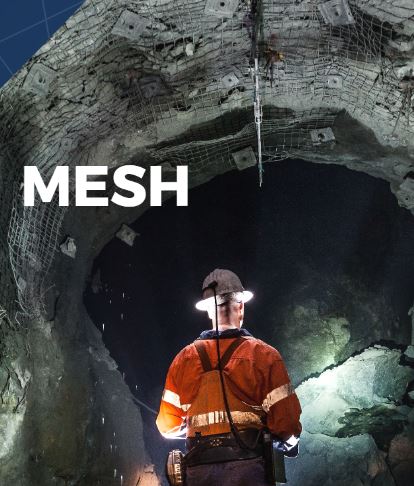 Features:
Multiple strength grades available ranging from 20kN to 50kN.
Lightweight
FRAS (Fire resistant anti-static) rated, self-extinguishing.
Multiple widths and lengths available: roll width up to 6m available in 10 m and 50m rolls and or specified cut lengths. Individual client requirements can be met with ease.
Smooth finish
Easy to install and cut to size
Flexible
Applications
Coal Mining
Hard Rock Mining
Tunnelling
Civil
Plastic reinforced mesh has a number of uses in the Underground Mining Industry.
Rib Support, to enable ease of production with the longwall machinery
Secondary support works in existing roadways
Cavity support