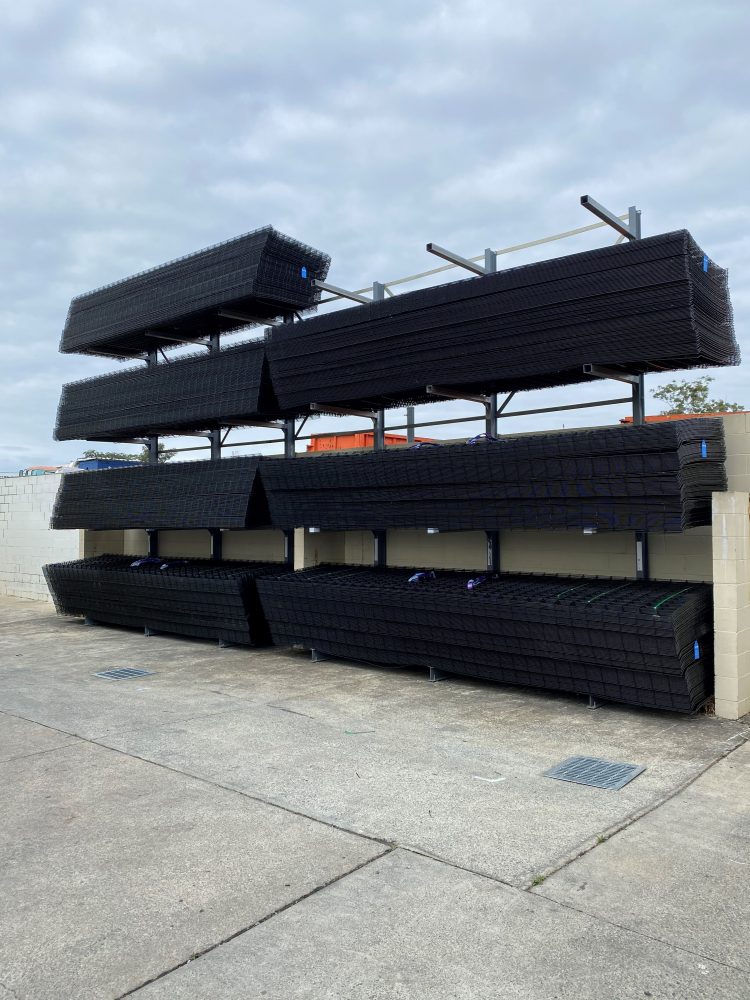 ResMesh
Features:
The resin coating over the mesh gives the steel outstanding anti-corrosive properties whilst still maintaining durability and flexibility creating a product that will stand the test of time. Main features of the resin-coated mesh include:
The resin coating  has high adhesion force with steel
The resin coating has good chemical stability
The resin coating has good toughness and wear-resisting properties
It is widely used in highly corrosive environments
Life expectancy of 20 years, pending installation and mining conditions
Current Application
Similar resin products are currently being used throughout the world for the construction of bridges, airports, highways, railways, break walls for oceans, marine structures, reservoirs, hydropower stations, swimming pools, sewerage treatment plants, slope protections, and the list continues.
Resin Application
The epoxy resin is applied as a granular powder which is sprayed on the steel to obtain consistency for coverage. Coupled with the high bake temperature, the product has increased properties. The resin thickness is applied between 0.15 to 0.2mm.