Nome understands the challenges of underground mines, tunnelling and construction work like no other. Being underground demands high control considerations from strata monitoring to the maintenance of underground road networks undertaken in confined spaces. We are the leading provider for strata monitoring devices and installations. From rock monitors to roof safety mesh and more, enquire now.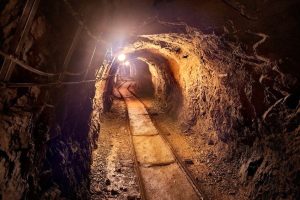 The Importance Of Strata Monitoring
There's inherent risk to be found in underground mining, tunnelling and construction work. In fact, despite advancements in health and safety measures, the mining industry remains the highest rate of fatality among all sectors. It's why an emphasis on strata monitoring for your business is important to reduce risks and increase productivity.
Nome Services can help you implement the appropriate measures and incorporate an effective ground support system for your underground works. Our focus is to deliver exceptional outcomes for your operations, from maximising production, profitability and efficiency while prioritising safety. We'll help ensure a safe work culture in every approach to your project. This spans rock and dust monitoring, roof support, intrinsically safe design, controls assessments and more.
Our Featured Product — Rock Monitor XR System
Nome's Rock Monitor XR is an intrinsically safe system primarily designed to monitor the conditions of the underground roof and roadway strata. It captures information in real-time with full alerting and data logging capability.
A vital piece of strata monitoring technology, it's built with high durability to withstand mining conditions. The Rock Monitor XR provides a fully networked solution to measure the displacement of tunnel roofs and sidewalls in both soft and hard rock mining.
Features
Comprehensive, highly accurate real-time strata monitoring
Mine-wide strata monitoring (10km tunnel range in a single network and supports up to 150 telltales)
Easy plug-and-play installation and quick instrument reset
Communicates with SCADA interface for visibility of underground, surface and offsite personnel
Key Benefits Of Rock Monitoring Technology
A rock monitor is an essential strata monitoring tool for underground mining, tunnelling and other construction works. It's easy to read, install and reset. More importantly, it is built with a robust, high-spec design suitable for harsh and hazardous conditions. Rock monitoring allows you to gain key information for critical decision making and planning throughout your project. A rock monitor enables geotechnical engineers and mine operators to continuously monitor and assess data regarding the safety and effectiveness of roadway support structures. In turn, this improves safety, mitigates downtime and increases productivity. For effective underground mining solutions and technology, get in touch with Nome Services.
To find out more about our Products or how we can help please contact us today.
Contact